We first introduced Mixmax Rules in early 2017. Today we introduce a new interface that makes it even easier to create workflows that save you time and 10x your productivity. We've also added support for more applications, including Salesforce, Zoom, Slack, DocuSign, and Twitter.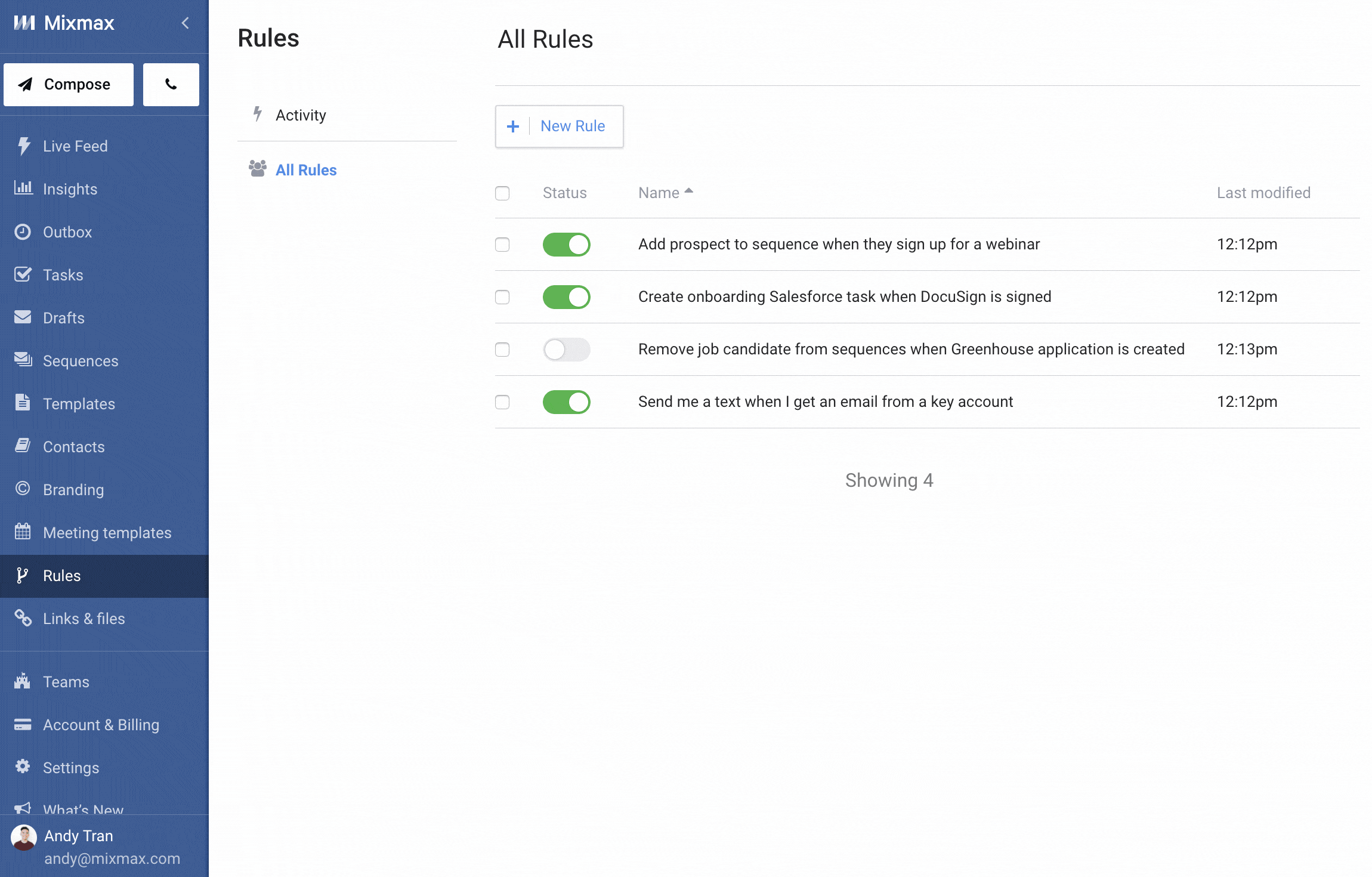 Here are examples of workflows you can create:
Send yourself a Slack notification whenever someone books a meeting
Send yourself an SMS alert and create a Salesforce task to follow up when you get an email from a high-value customer
Add a prospect to a sequence when they sign up for a webinar on your website
Create a Salesforce task to start the customer onboarding process as soon as the customer signs a DocuSign document
Remove a job candidate from your recruiting team's sequences when an application is created in Greenhouse.
With just a few clicks, you can create rules that function for everyone in your organization, across all your systems.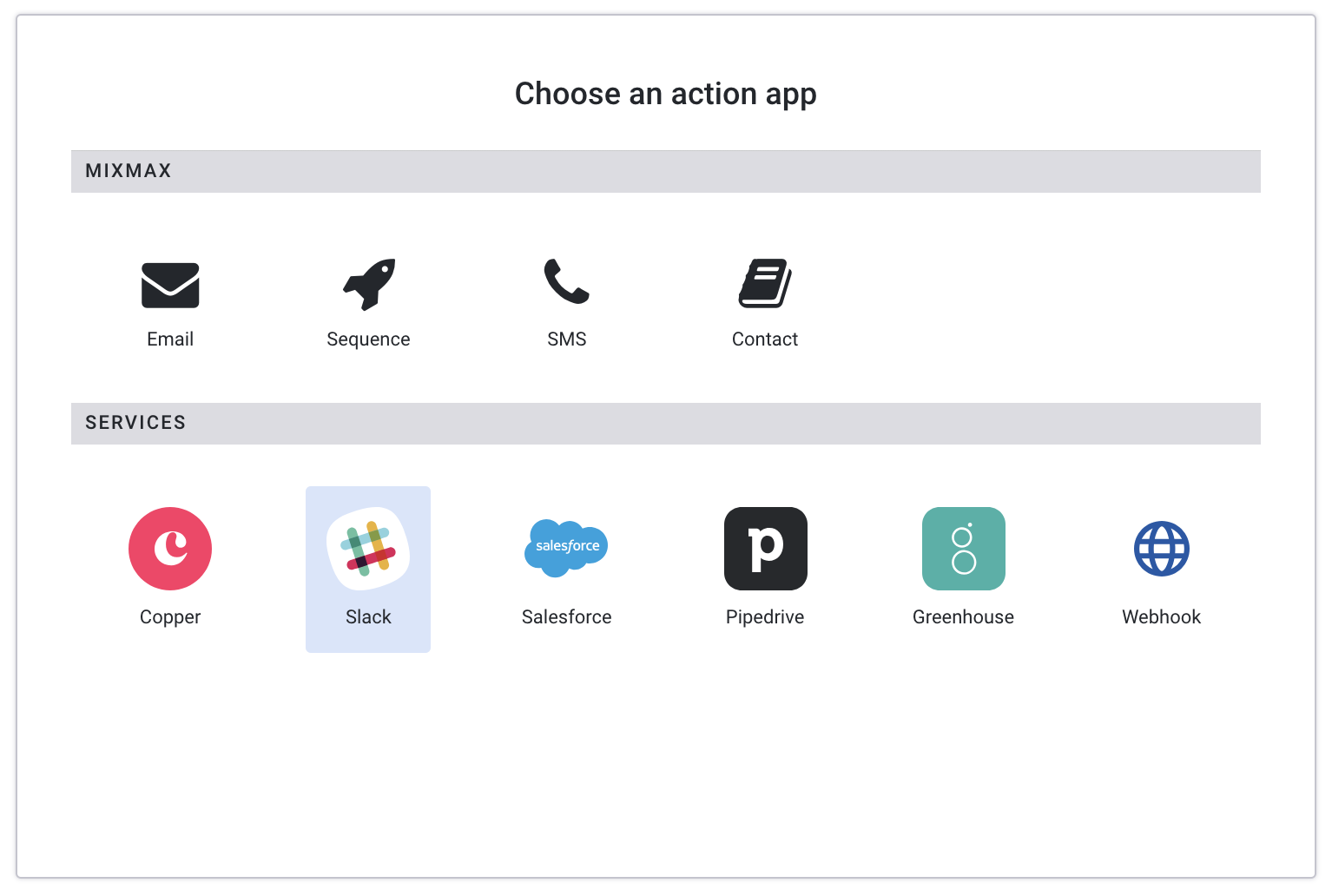 On our Growth plan you can create rules for Mixmax actions and Slack. On our Enterprise plan you can create rules that integrate with Salesforce, Pipedrive, and Greenhouse. Contact sales to learn how Mixmax Rules can help you and your team accomplish more each day.
We'd love to hear your feedback — let us know which rules make the most impact for your team!