Spooky season is over, but our updates for you this month are still scary-good. 🧟
New Sequence Insights view
It's now easier to see how each stage of your sequence is performing. Head to the Insights tab of your Sequence editor to see all the performance outcomes in one view without having to select each stage separately:
📧 Email metrics
✅ Task completion stats
➕ Recipients added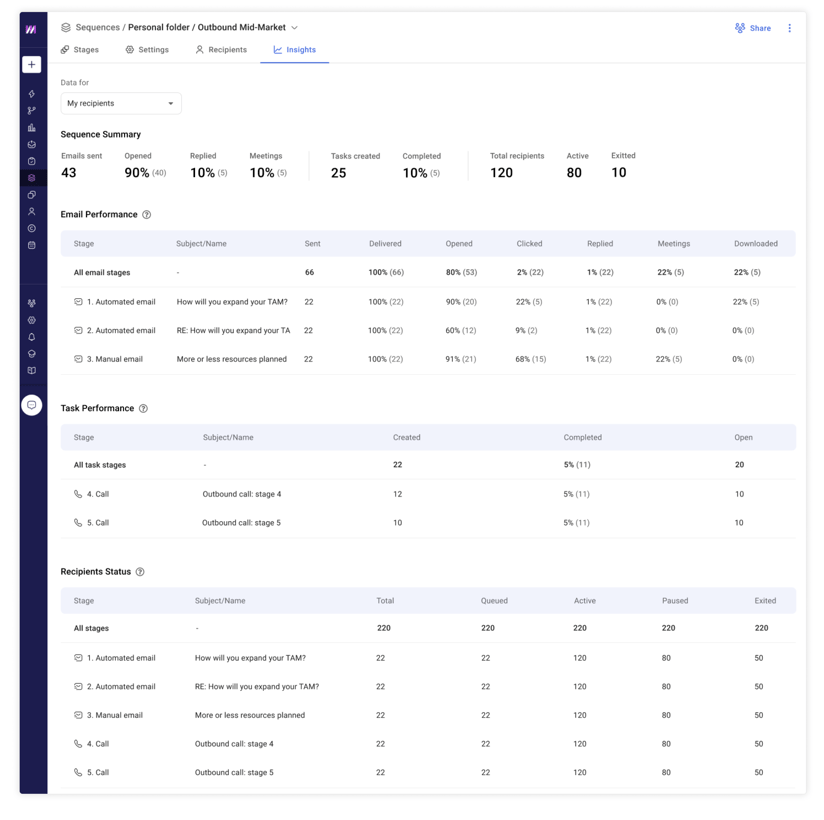 Get more votes in your polls
Polls have long been a favorite for increasing email engagement and replies.
👆 Recipients can now click anywhere on the poll option to select their response
🔘 New radio button display is more intuitive for voting

Tip of the month: Share your availability to book 57% more meetings
Enable your recipients to confirm meetings with you — directly within their email.
1️⃣ In your Gmail compose window, type "/cal" to launch the share availability calendar.
2️⃣ Fill out the event details (title, location, description, and time zone).
3️⃣ You can add additional guests that will automatically be invited to the event once your recipient chooses a time. We prevent double-booking by default.
4️⃣ Click a time on the calendar to choose a time when you're available. Click and drag down or across to select multiple times, and click insert times.
P.S. You can schedule on your own calendar, or schedule on a calendar that has been shared with you. Here's how to schedule on shared calendars.