Mixmax is a communications platform that brings professional communication & email into the 21st century.
Mixmax message reminders are an easy way to remind yourself to follow up on important emails. Reminders can be the difference between closing a deal or losing yet another email into the abyss.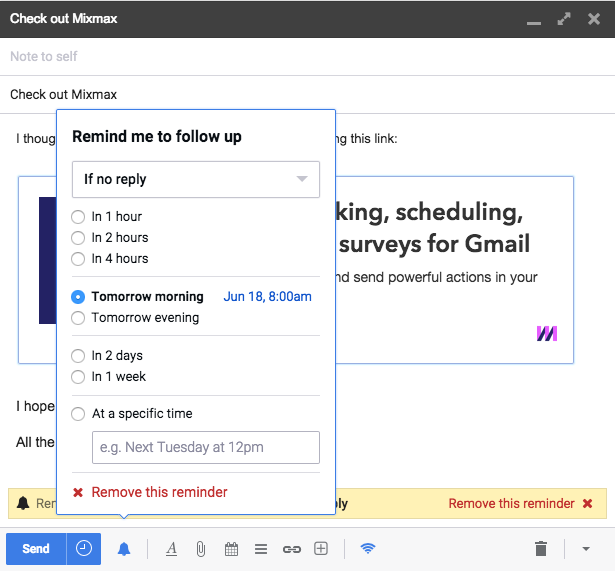 How it works
Reminders are set when you compose an email. This can be a new message or a reply to a message thread. You can find the reminders menu in the bell icon next to the send button. Inside of this menu you can choose what condition you'll receive a reminder and when you'll get the reminder.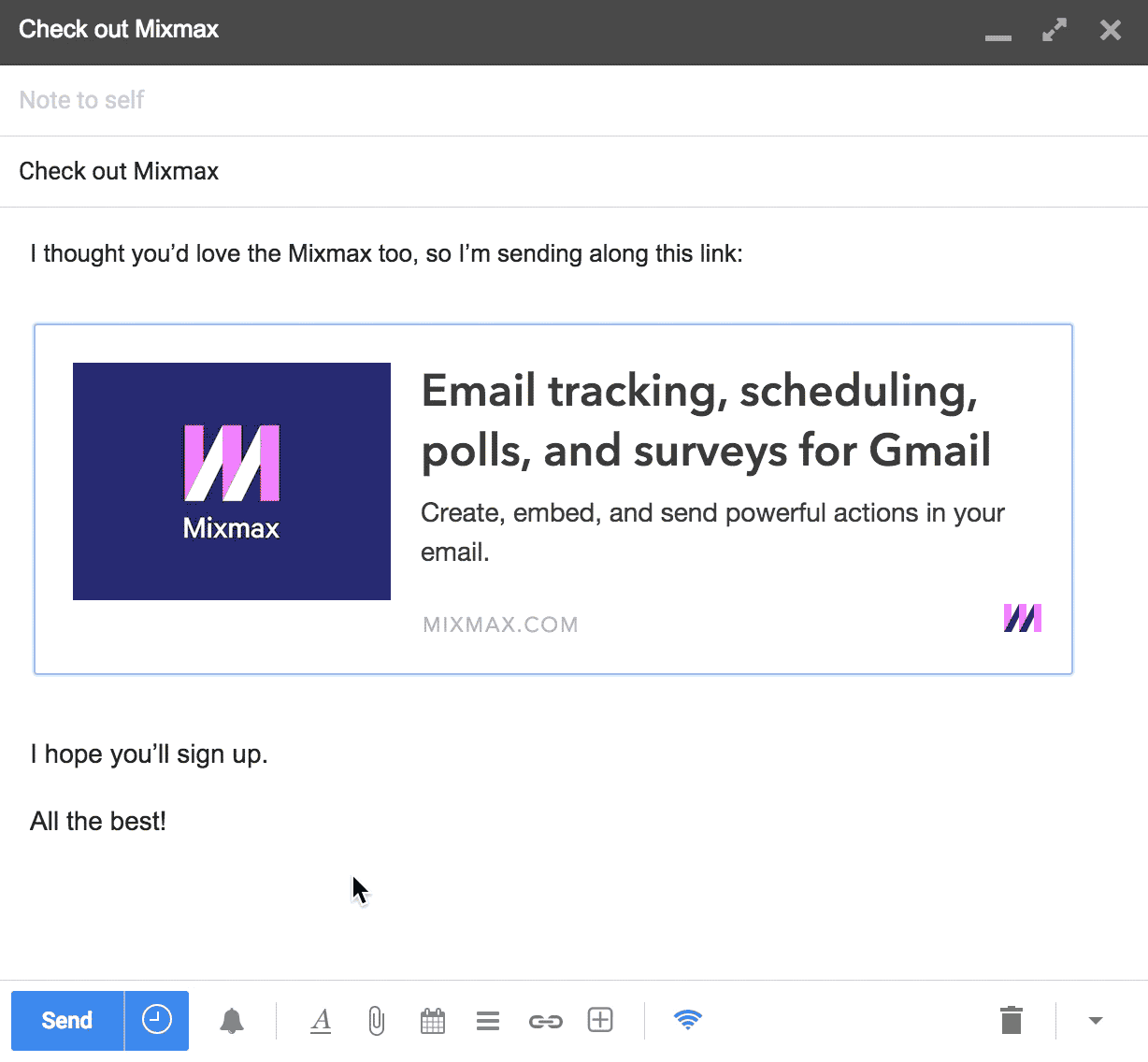 Reminders will come back to you as an email replied to your original message. This message will be will appear in your inbox — the perfect integration with your existing email workflow!
Install for free to try it out right now. Message reminders are an essential tool for anyone who is serious about managing their email. If you have thoughts on how we can boost your productivity or supercharge your email, we'd love to hear from you. Reach out to us athello@mixmax.com and follow us @Mixmax.