Wish your Salesforce data were clean and accurate? This is no longer impossible! Our latest auto-create feature does it for you: when a team member sends an email, Mixmax detects if the recipient exists in Salesforce. If the recipient does not exist in Salesforce, we prompt the sender to add the recipient to Salesforce as a lead or contact.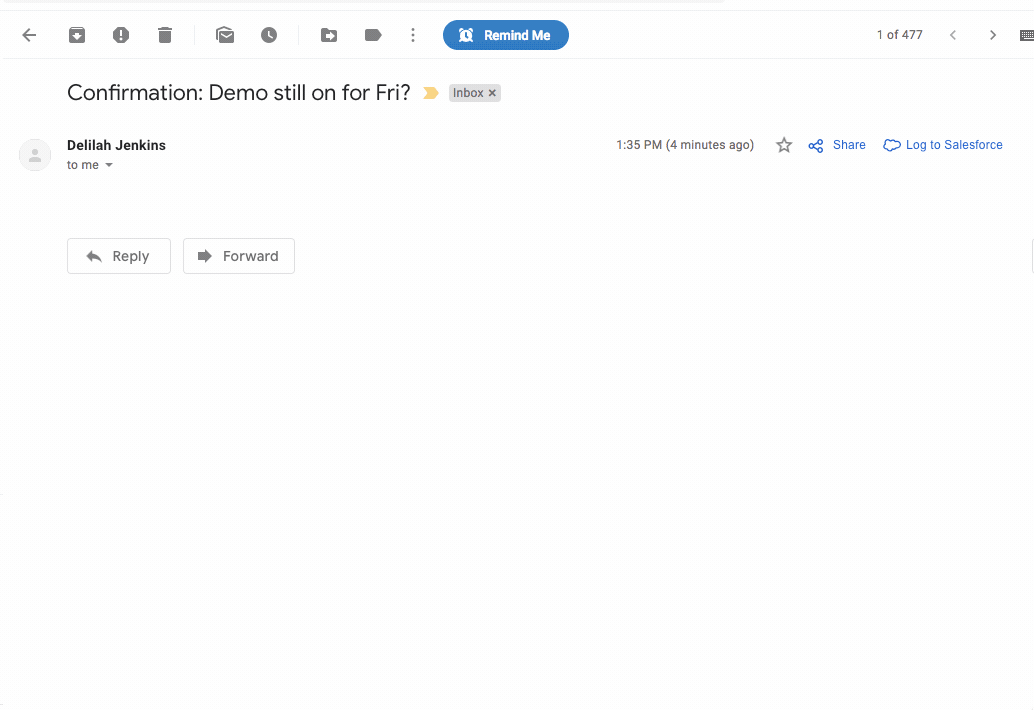 Of course, you can also make sure specific recipients are never added to Salesforce by clicking "Never create a record for this address". Want more control over this feature? You can turn auto-creating contacts & leads on and off in settings. Admins can turn in on and off on a by role basis.
Auto-creation of contacts and leads is included in Growth and Enterprise plans. Learn more.
Try Mixmax for Free
Ready to use the #1 Gmail productivity application to your advantage? Give Mixmax a try. Affordable, user-based pricing makes Mixmax a low-risk, high-reward option for scaling your sales, success and recruiting teams and ensuring standardized customer processes.
Start your risk-free trial of Mixmax today.