Enhancing communication is at the core of our Mixmax DNA. We're always looking for ways to bring communication out of the stone age, and help professionals communicate better. And we couldn't be happier to announce our newest integration with one of the best tools in the game - Droplr.
Droplr is a simple, but powerful file sharing and screen capture tool for individuals and teams.
Droplr allows you to capture, communicate, and collect images or videos. Quickly grab images or videos of your screen, effortlessly markup with edits or notes and share with your team. It's that's easy, but it gets better…
Some of our favorite enhancements we use on the daily:
No messy desktop - everything is saved in Droplr and easily organized using keywords
Tracking - see how many times images have been viewed
Create GIFS - capture your own reaction GIF
Self destructing files - send files that will vanish on your schedule
But that's not the best part…
Now when you can have all of that awesome functionality, in your email compose window. Directly from your inbox, you can capture, draw, and share images that render beautifully.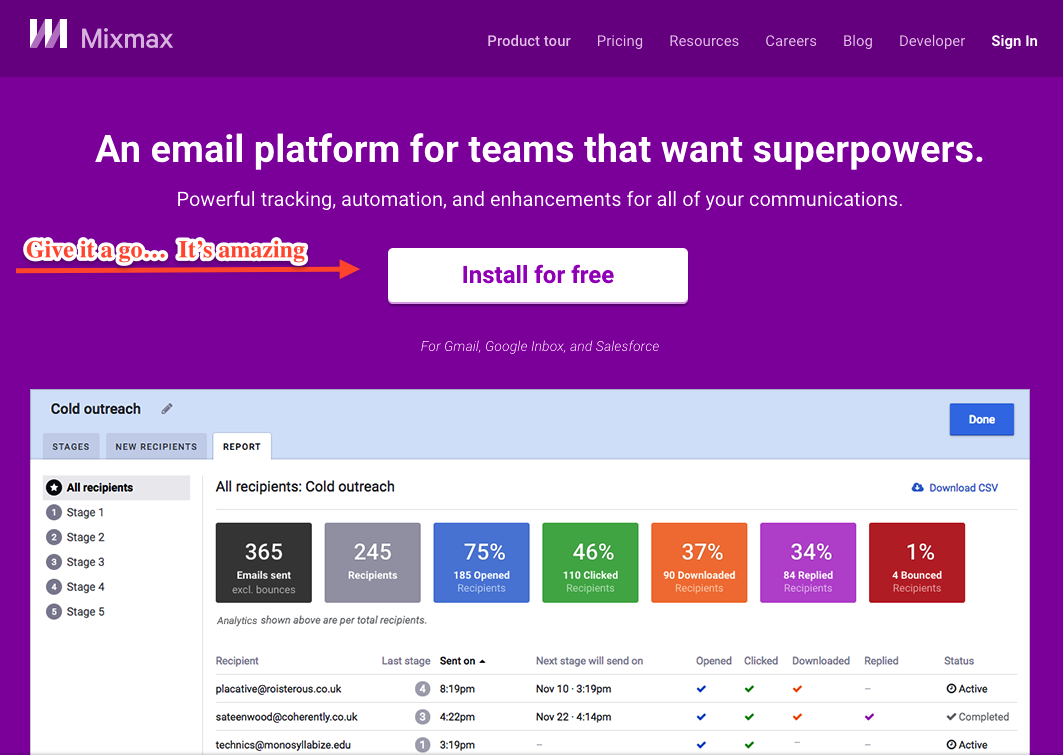 Better yet, we've put together a sweet little deal. If you're not a Droplr user, give it a try and save 40% off your monthly or annual Droplr subscription. Just use the code - mixmax40