Mixmax is a communications platform that brings professional communication & email into the 21st century.
Imagine if your calendar knew when, where and with whom you wanted meetings to happen.
Say hello to Meeting types.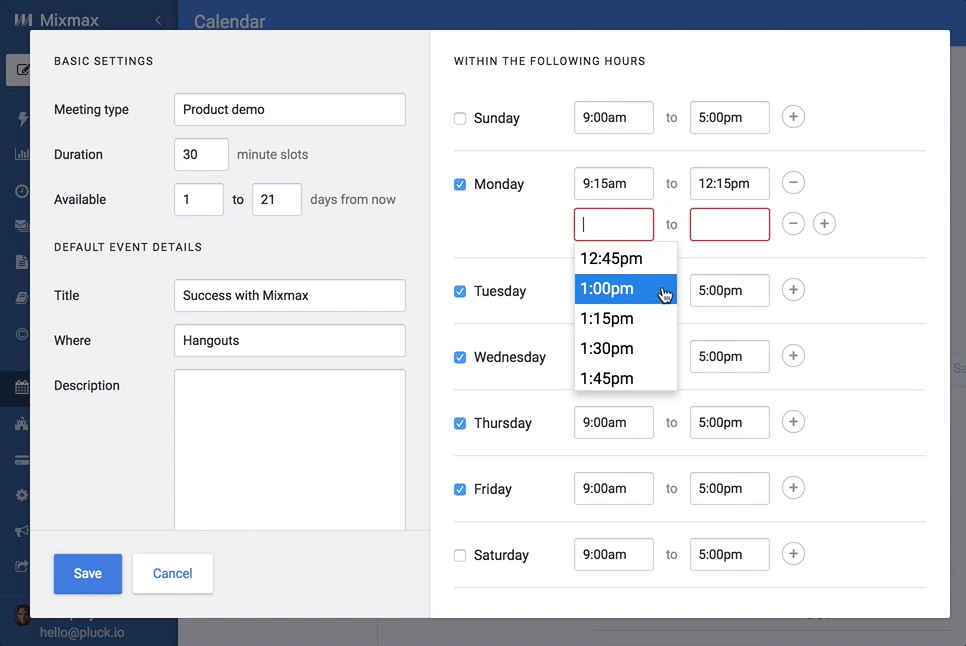 Whether you have intro calls, sales demos or phone screens, you can now set up different meeting types in Mixmax and get a unique URL to share for each type.
With meeting types, you can specify time intervals for when particular meetings should happen, what the dial-in or location should be and who should added to the invite by default.
It's magical, and a huge time saver. Best of all, you can share them in your team so everyone is on the same page.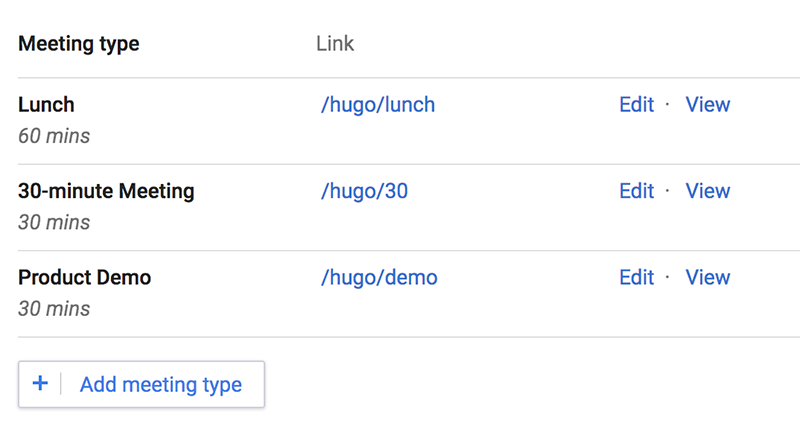 Want to see it in action? Jump in and check it out. All plans have meeting types, and if you're the Starter plan or above you have access to unlimited Meeting types!
Not a Mixmax customer yet? Get started for free today.