Mixmax is a sales engagement platform that brings professional communication & sales email into the 21st century.
Imagine you have 300 prospects you're reaching out to (e.g., potential customers, recruits, party invitees etc.). You know that sending a personalized message will stand out and have a higher response rate. But who has time to write 300 personalized emails?
Today, we're bringing smart automation to email with Mixmax Mail Merge. Now, you can customize 300 emails instantly. With Mixmax Mail Merge, you write just one message, and we'll merge in information specific to each recipient like name, company, salutation, and product. We'll send these customized emails directly from Gmail, so that your emails end up in the Primary tab in Gmail, unlike other mass emailing tools. It's not only a huge time saver, it also increases your response rate for bulk outreach!
To send a Mail Merge, go to the Sequences tab in the Dashboard. As a reminder, the Mixmax dashboard can be accessed by clicking Settings & More link in the Gmail sidebar.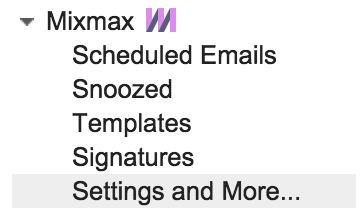 From there, you can upload a CSV of recipients (e.g., from your CRM or marketing automation tool) and additional data you want to merge in. We'll automatically turn the column headers into variables you can use to customize your email.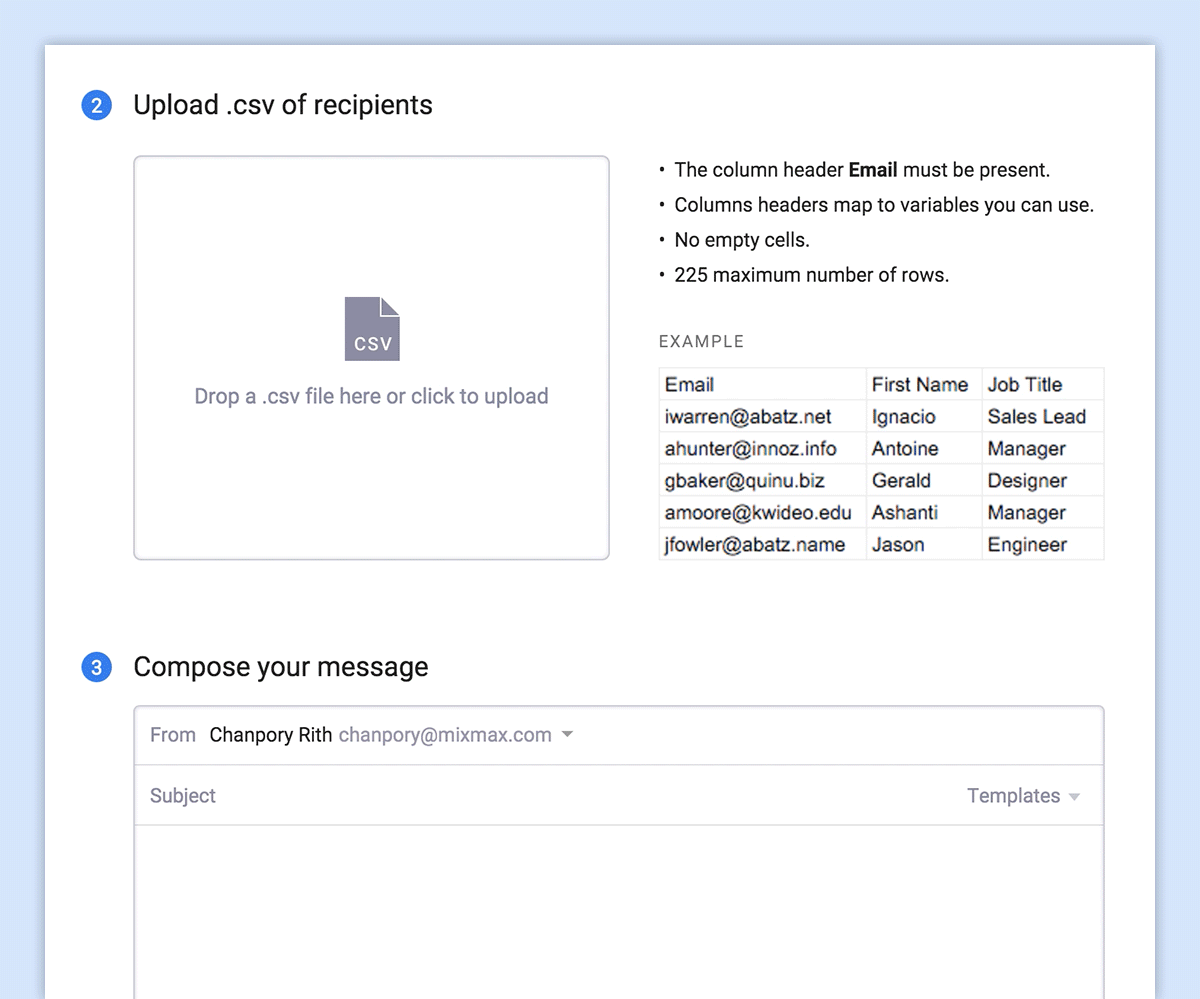 Once you've written your message, send yourself a test email to confirm that everything looks good before sending to your prospects. The emails you personalized and sent will show up in your Sent folder in Gmail or Google Inbox where you'll also see tracking information. Shortly, we'll also show you aggregate analytics for all your Mail Merges.
Mixmax Mail Merge is best practice for bulk outreach, so relish the time you saved and see the responses come in!
Want to build the future of communication? Join the Mixmax team! Reach out at hello@mixmax.com and follow us @Mixmax.