Mixmax is a communications platform that brings professional communication & email into the 21st century.
Today, we're putting your outreach on autopilot, so you can focus on what matters: Talking to customers and prospects. With Mixmax's new Mail Merge Campaigns, you'll never have to set reminders to follow up. We'll do it for you automatically. It's never been easier to engage the right people at the right time.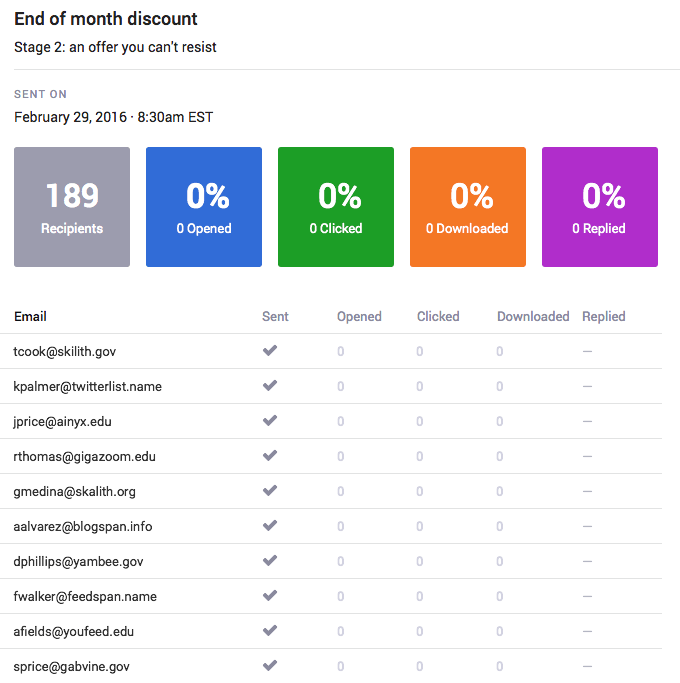 With our unparalleled reply detection technology, none of your leads will slip through the cracks. Mail Merge Campaigns preserve the human touch, and you'll see your response rates shoot through the roof on the analytics page, be it for sales outreach, customer satisfaction, or recruiting. (Open, click, and download analytics are also accessible from the Live Feed in your Mixmax Dashboard or native desktop app as well as within Gmail/Inbox search.)

To set up a campaign, go to the Mail Merge section in the Dashboard, upload your recipients list and personalize your message with variables. From there you can add campaign stages and follow-up triggers based on how your prospect has already engaged with you (opened or replied). Note that Mail Merge Campaigns are part of the Small Business plan.
We can't imagine what outreach was like before Mixmax Mail Merge Campaigns.
Pretty slick huh? If you like making people's lives easier --- reach out to us at hello@mixmax.com and follow us @Mixmax.