Sales Ops love Mixmax
Mixmax delivers email and workflow automation, one-click scheduling, and tight integration to your existing systems like Salesforce and Gmail. GDPR compliant with finely-grained admin controls.
My team saves 90 hours per week on average, thanks to the automation we've built in Mixmax. There's no other tool that has this level of integration with Salesforce.
Edwin Lau | Revenue Operations Manager, Hiretual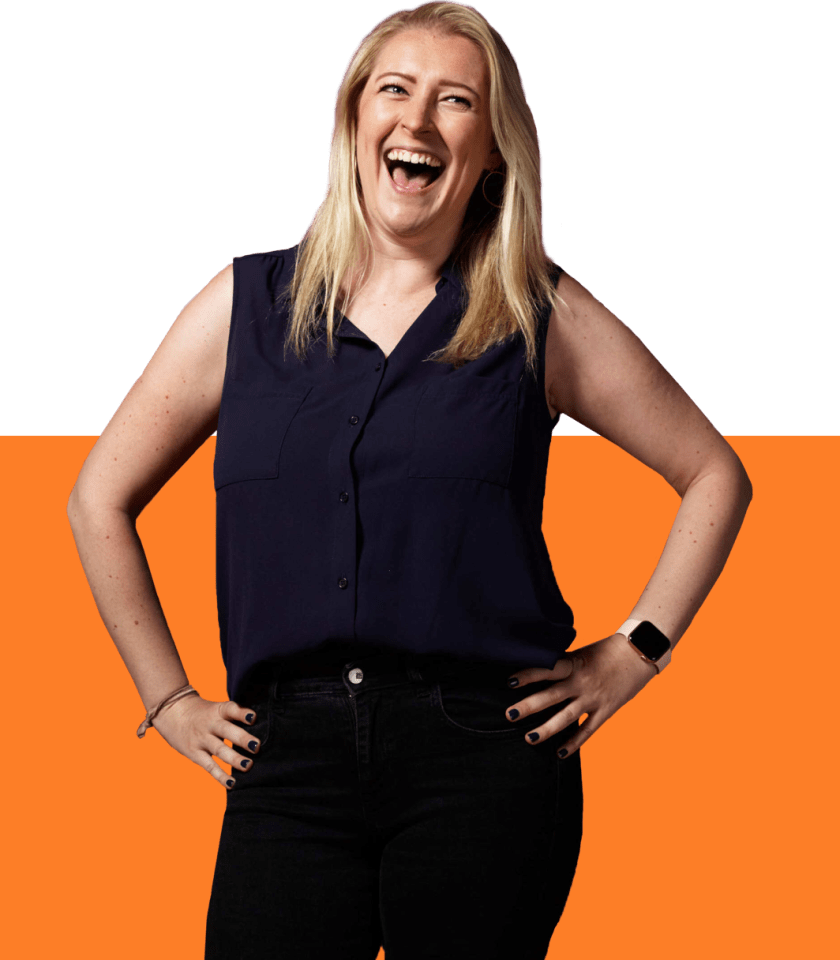 Free up your team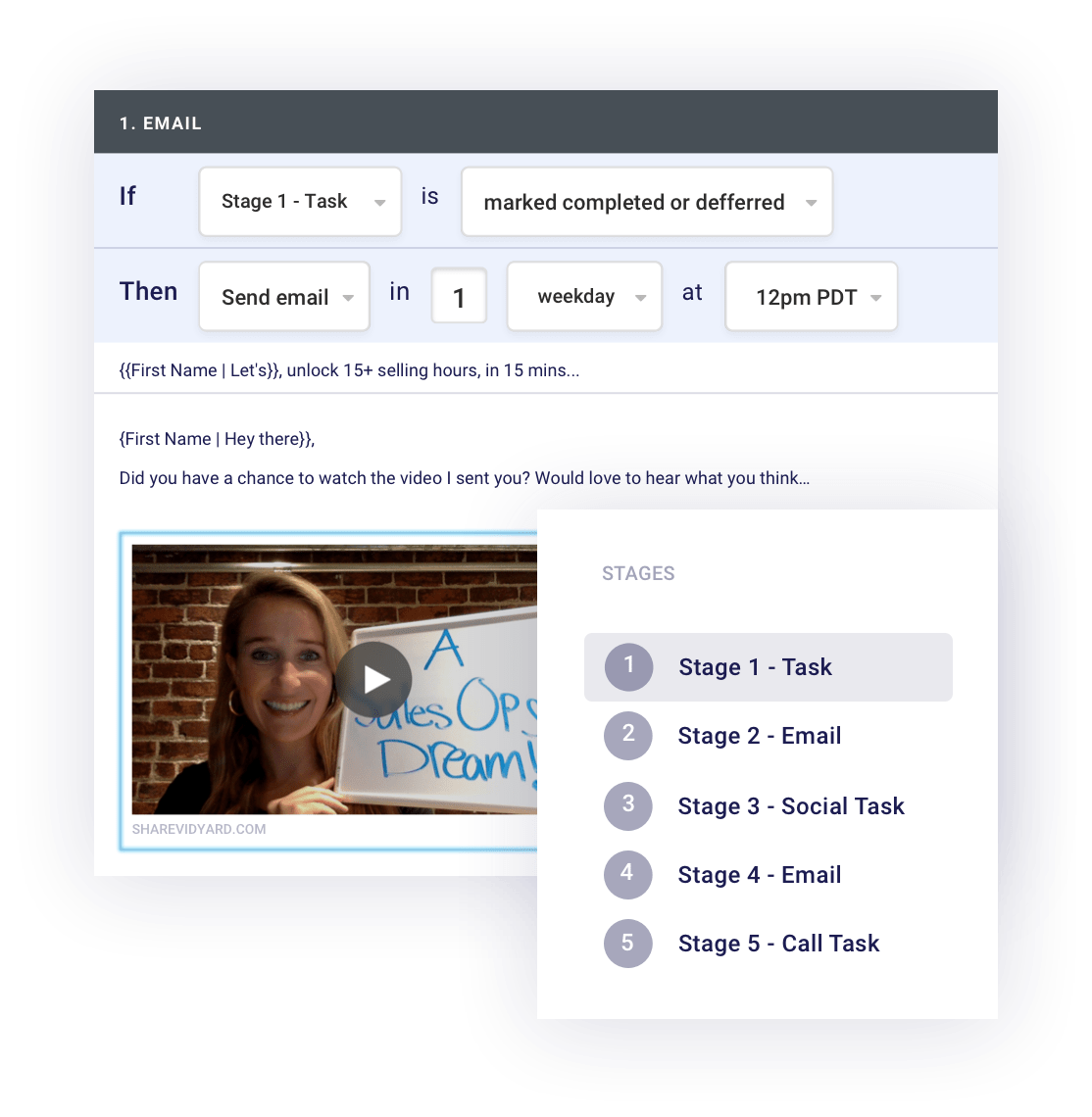 Eliminate busy work across systems
Automate workflows such as scheduling email campaigns, entering Salesforce data entry, and alerts to follow-up based on engagement. Let your reps focus on what they do best: selling. While you control everything from one dashboard.
See a demo
×
See Mixmax in action! Request a demo.
Orchestrate sales plays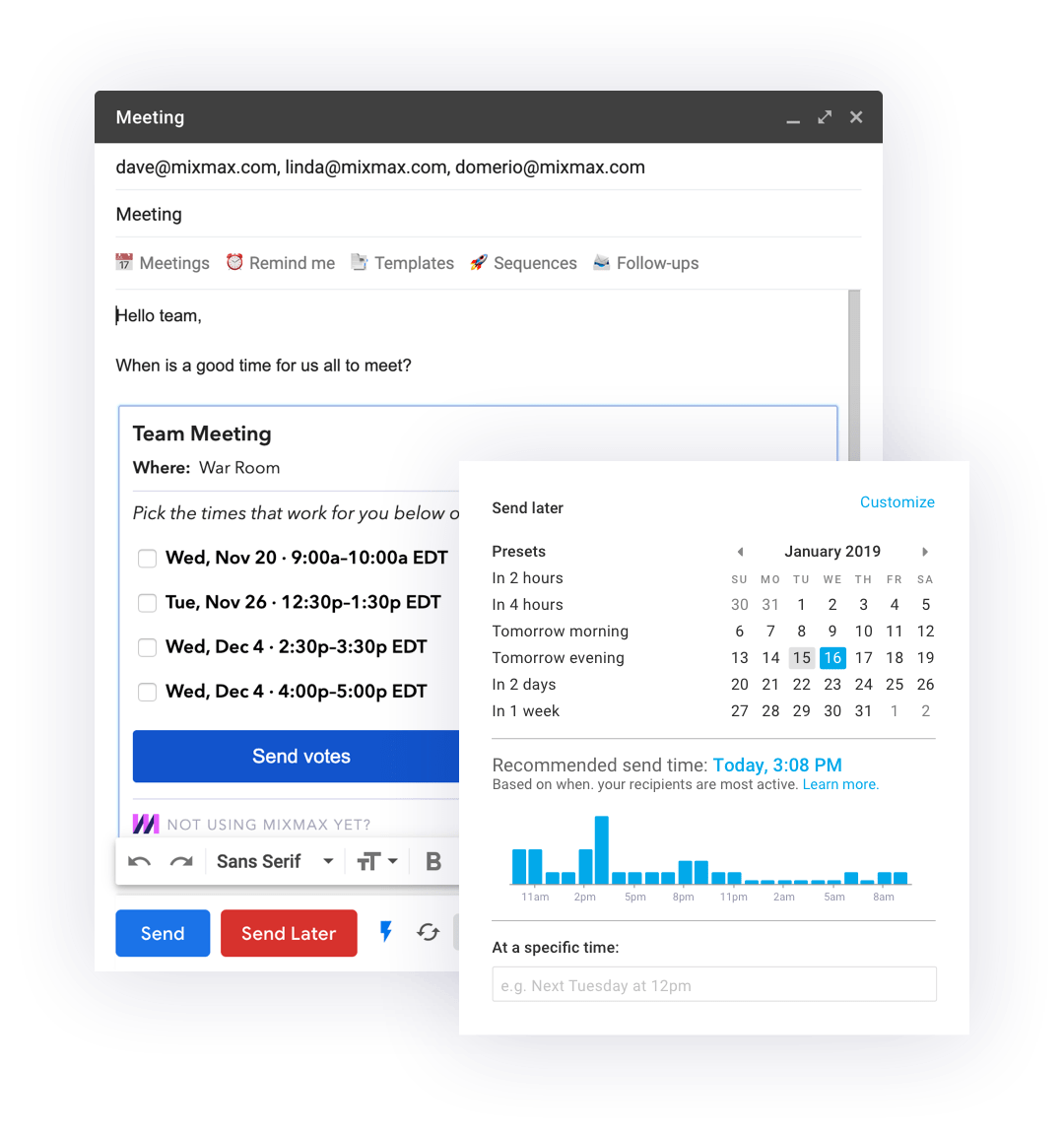 Land more replies & meetings
Schedule emails to send when recipients are most active and watch reply rates skyrocket. Get more demos on the books with one-click scheduling. Create engagement alerts on email & Slack to notify your team when to follow-up.
See a demo
×
See Mixmax in action! Request a demo.
Get more from your stack Maximize data cleanliness in your CRM
Connect Mixmax to your existing sales stack with just a few clicks: including Salesforce, Google Calendar, DocuSign and dialer integrations—while rep activity syncs automatically.
See a demo
×
See Mixmax in action! Request a demo.
Join thousands of customer-facing pros