Close pipeline faster with Mixmax
Crush your quota: land more replies, meetings, and deals from your inbox. Monitor real-time email opens, clicks and engagement from Gmail.
Mixmax was responsible for making sure we hit our revenue goals, especially with our cold outreach. I know Mixmax is automatically a growth lever for our businesses.
Kevin Blazaitis | VP of Client Development, IZEA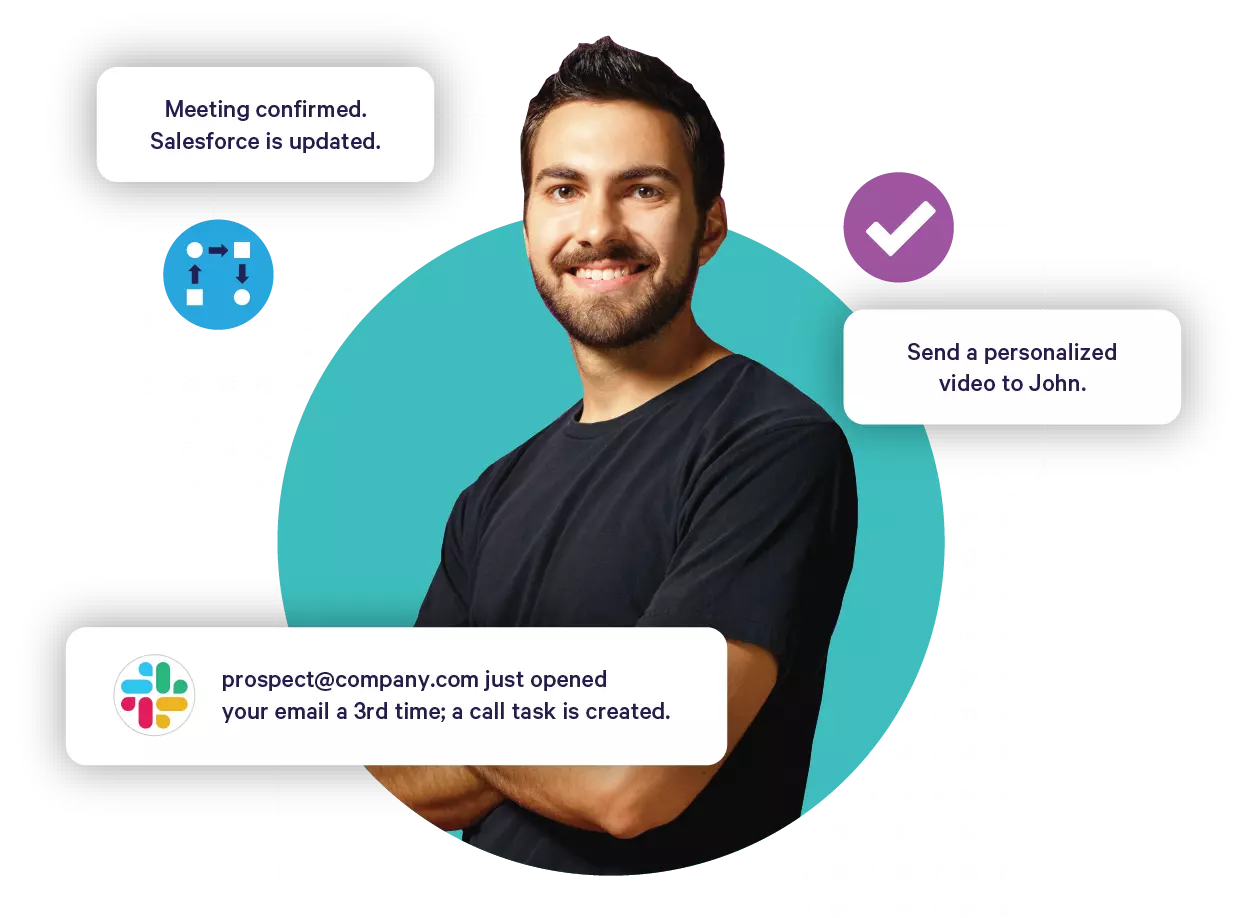 Know exactly who opens your email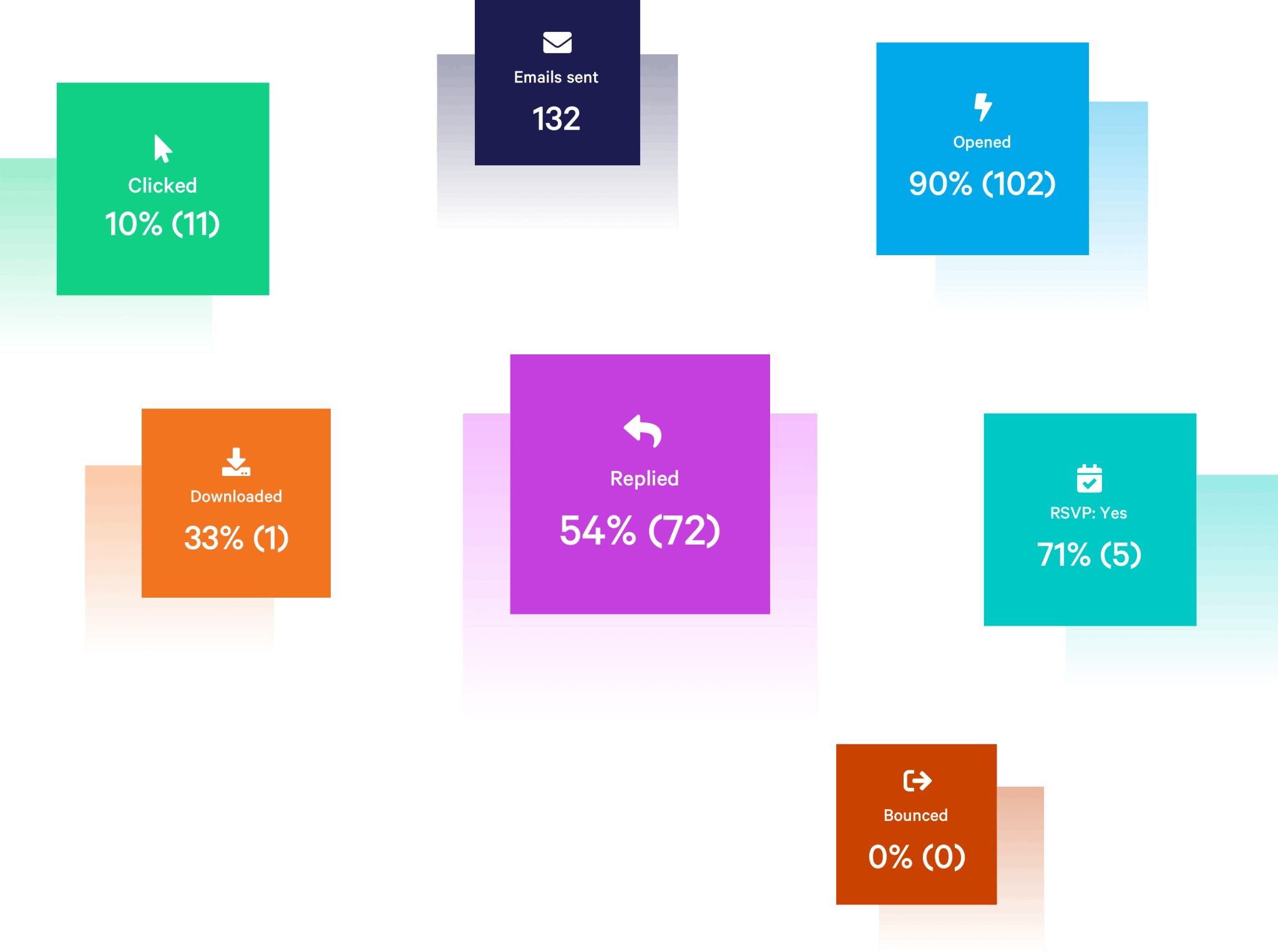 Per recipient email & attachment tracking
Track opens, clicks, downloads, and RSVPs by person and message. Receive real-time notifications when people are taking action on your email. Monitor lead engagement without leaving your inbox.
Book more meetings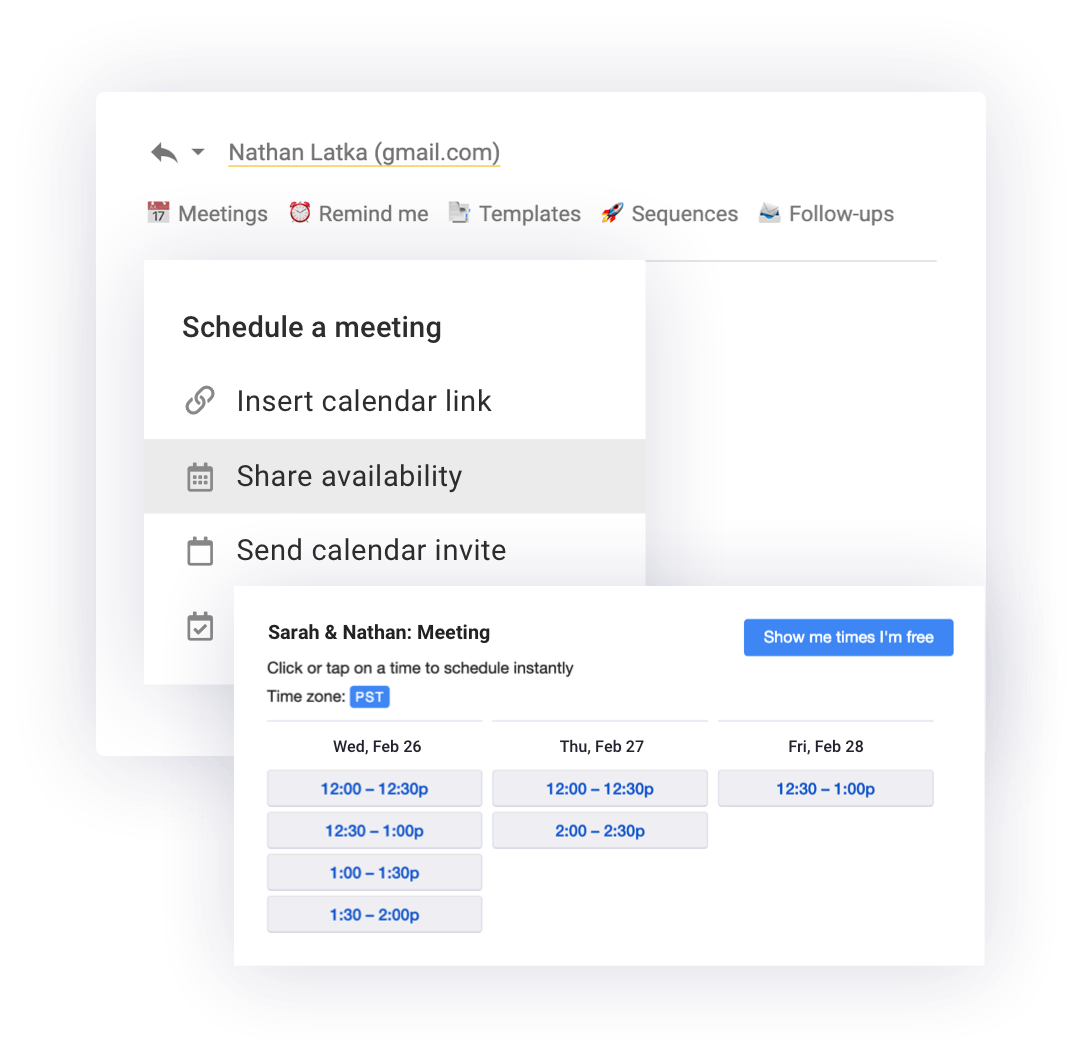 Easy one-click scheduling
Add your calendar availability into the body of any email. Recipients can confirm a meeting time with one-click. Reduce friction with customers by eliminating the back-and-forth.
See a demo
×
See Mixmax in action! Request a demo.
Personalize every message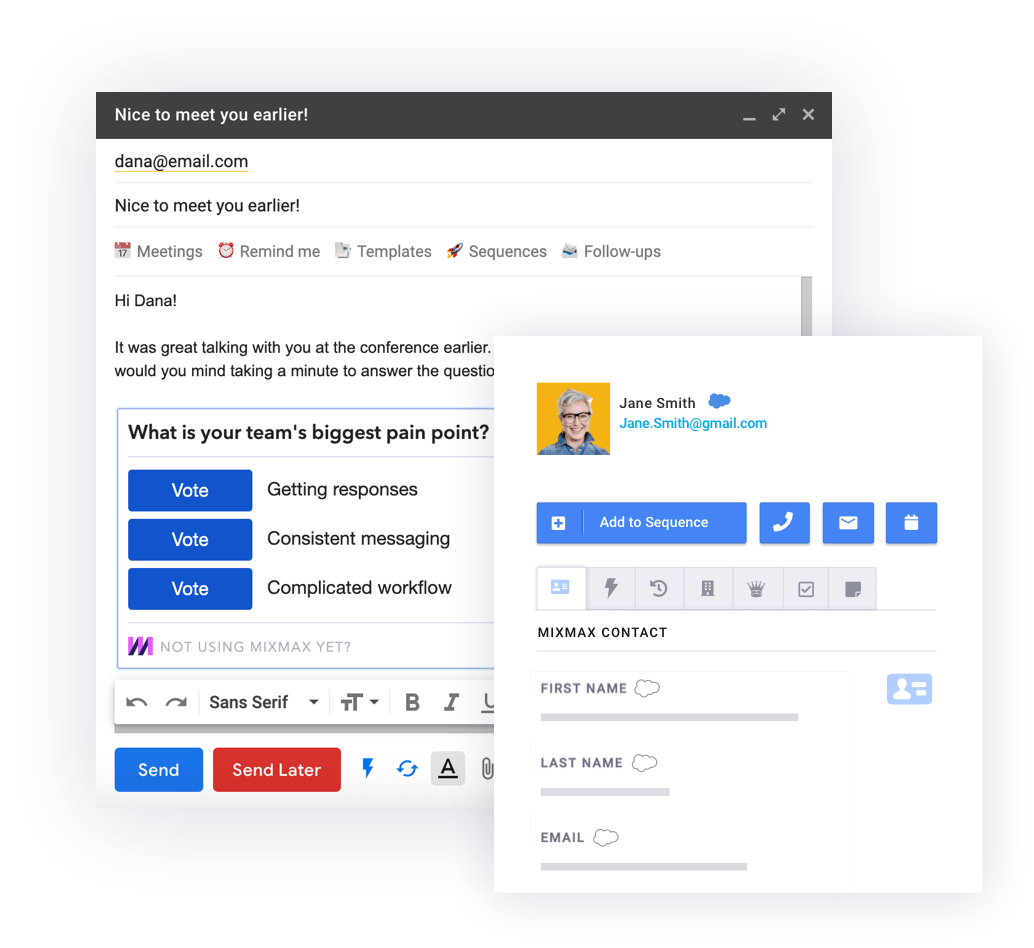 Use data from your CRM & LinkedIn
Increase reply rates with highly-personalized messages and campaigns. Ensure no one slips through the cracks with smart reminders, engagement alerts, and automated follow-up to unresponsive leads.
See a demo
×
See Mixmax in action! Request a demo.
Sync activity to Salesforce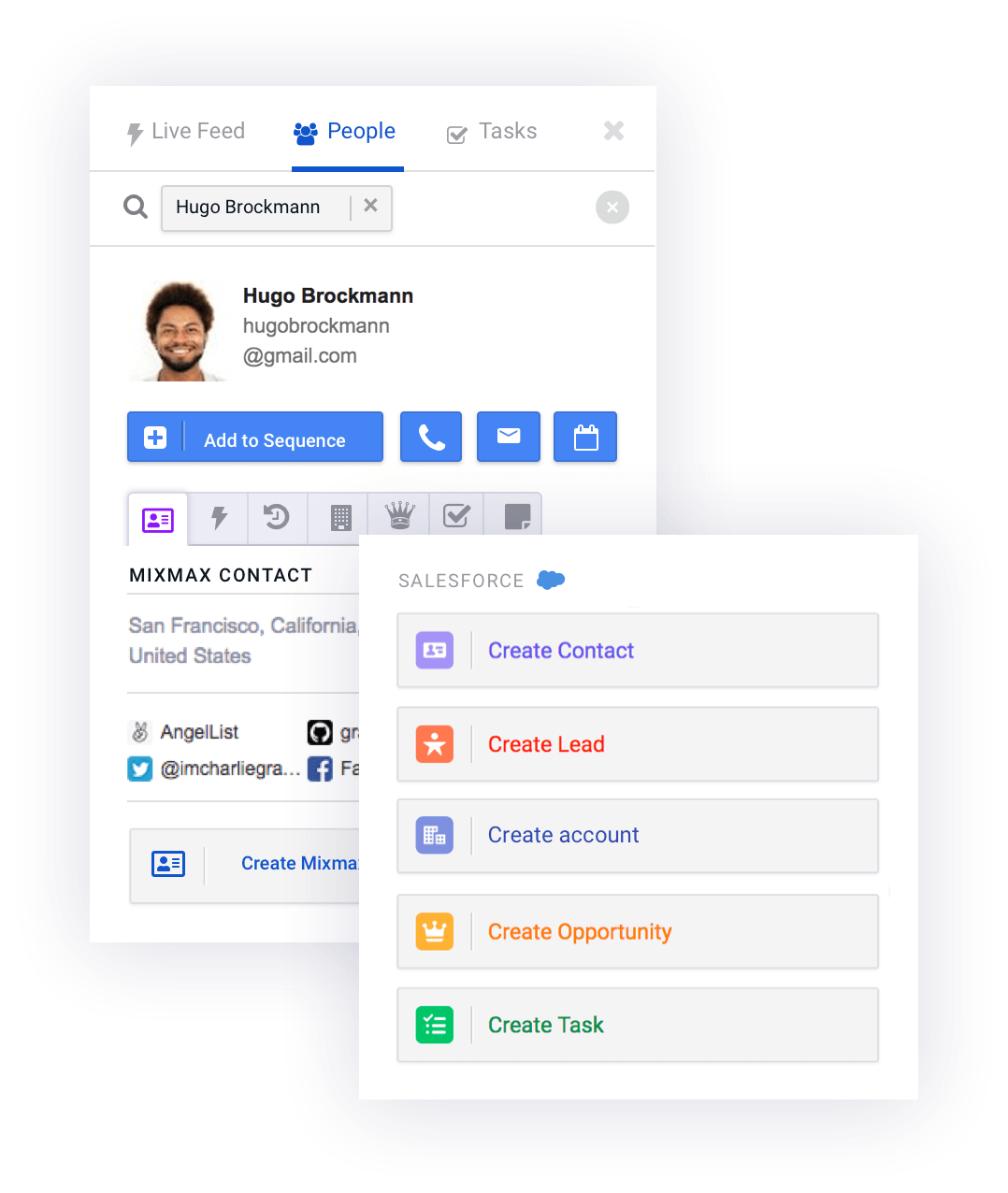 Create or edit records in your CRM from Gmail
Automatically synchronize your emails and call notes to Salesforce CRM. View, edit, and create Salesforce records without leaving Gmail. Connect the dots between Salesforce and Gmail.
See a demo
×
See Mixmax in action! Request a demo.
Join thousands of customer-facing pros