Mixmax is a communications platform that brings professional communication & email into the 21st century.
Recently, we made it super easy for you to add anyone to a sequence—right from your compose window. Now, it's even more powerful. Starting today, you can preview and personalize the sequence you insert!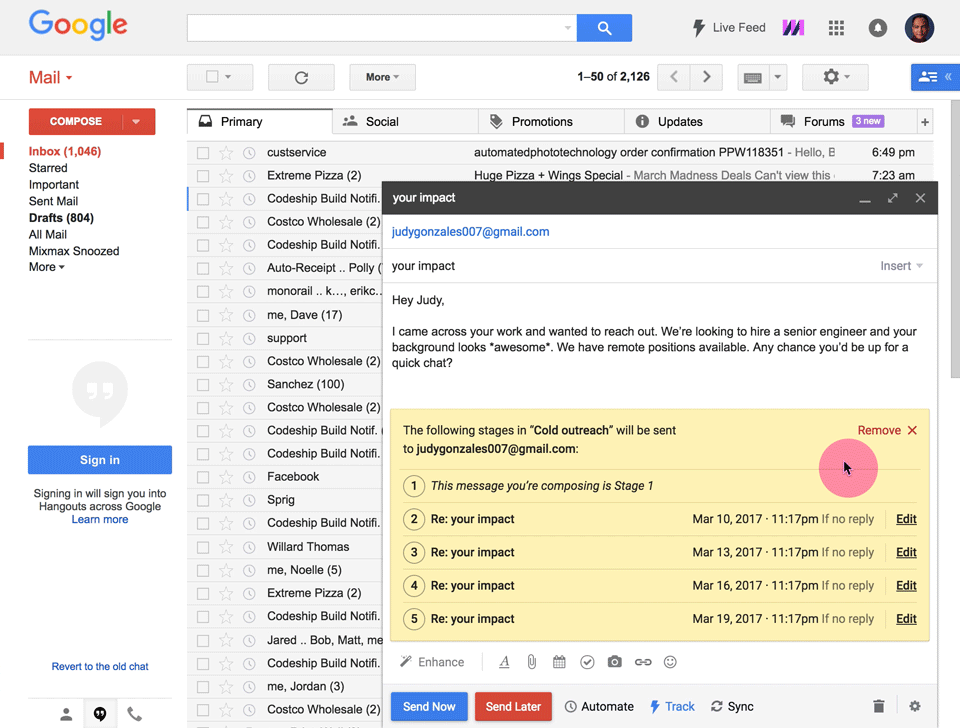 First, go to the Insert menu and pick a sequence. Next, click Edit in the yellow box that appears at the bottom of your message. You'll see a preview of all your stages which you edit as you like.
Related post: 4 Ways To Offer Personalized Sales at Scale
If you're already on the Mixmax Growth plan, you can use this brand new feature right away. And if you haven't tried Sequences yet, click here to get a free 14-day trial..
If you're passionate about taking external communications to the next level - reach out to us at hello@mixmax.com and follow us @Mixmax.
Related Post: Personalization vs. Automation: Finding the Right Balance in Sales