Introducing Mixmax AI: Your smart assistant for sales outreach
We're proud to announce Mixmax AI, a new suite of AI-powered functionality that will help you create highly-personalized messaging for your recipients.

Join the beta waitlist to be the first to experience:

Personalized & relevant messaging made easy
Simplified content curation
Data-backed suggested send times
Unmatched prospect and sales insights
Instant sequence creation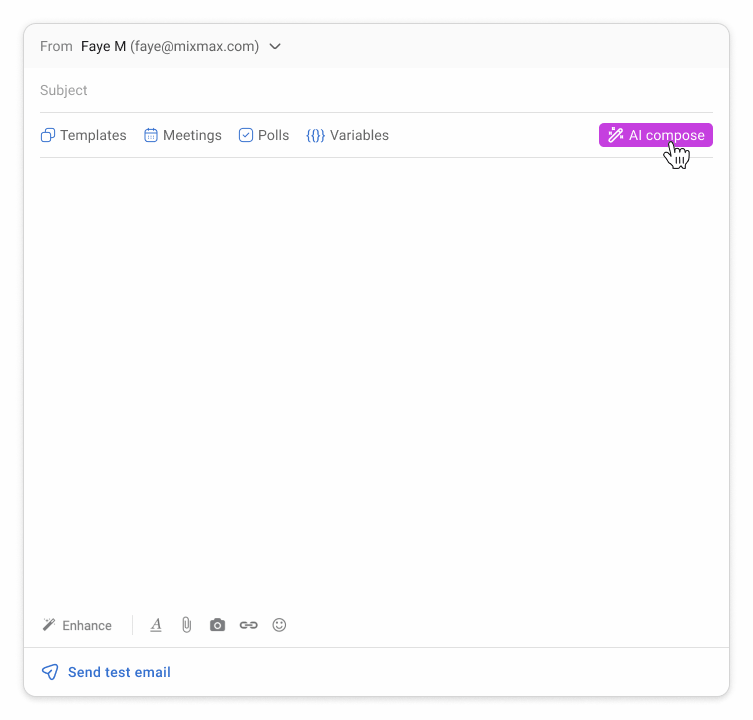 Turbocharged content creation
No Copy + Paste here. Mixmax AI will help you create content faster and more efficiently. With our AI-powered writing assistant, you can generate high-quality content and subject lines in a fraction of the time it would take to write it from scratch.
Achieve multi-channel outreach in seconds.

Personalize your outreach with less effort

.
Generate relevant subject lines.