Email Tracking in Mixmax enables you to see if and when someone reads your email. This helps you connect to people more effectively by knowing the right time to reach back out.
Who uses email tracking?
Sales
Trying to close a deal? By knowing if and when your business partners have read your email, you'll follow up more effectively.
Recruiting
Respond to candidates at the right time to nurture their interest and without appearing overzealous by replying too often.
Support
If the customer hasn't read your helpful message, you'll know it's time to follow up. Retain customers by ensuring your help has reached them.
How It Works
With Basic Tracking, you'll see if your email was opened, when it was opened, and how many times.

And coming soon is Advanced Tracking, in which you'll see the geographic location of where your email was opened and on what device. For group emails, you'll also see exactly who's opened it.
To enable email tracking on a message, scroll over the radar icon in your toolbar. You'll have the option to turn on email tracking for the email you're about to send and automatically turn on desktop notifications for any tracked emails.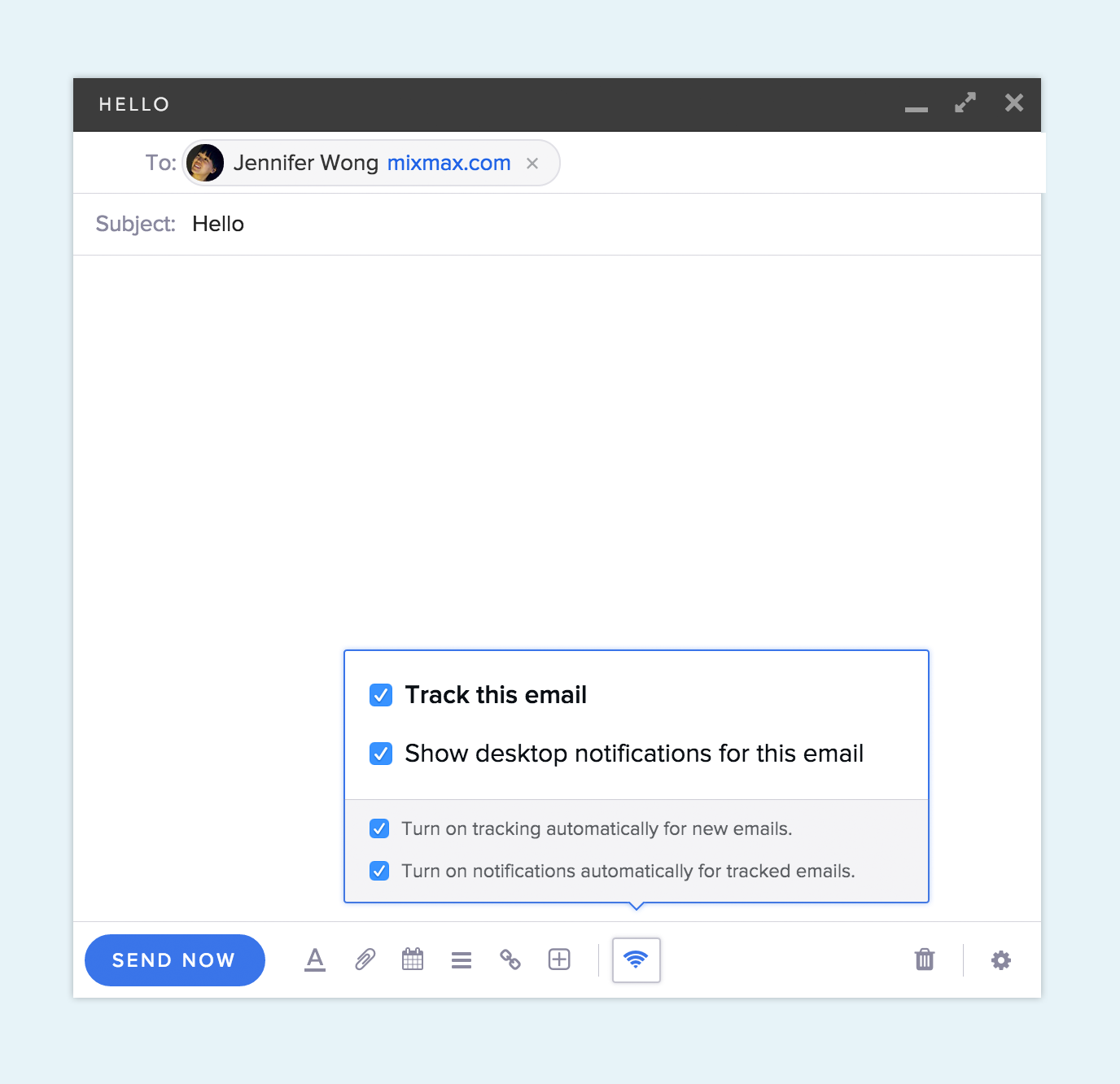 In addition, you can automatically turn on tracking for all new emails, which means you won't have to worry about enabling tracking each time.
If you have both tracking and notifications turned on, you'll see a notification pop up on your desktop once a recipient reads your email.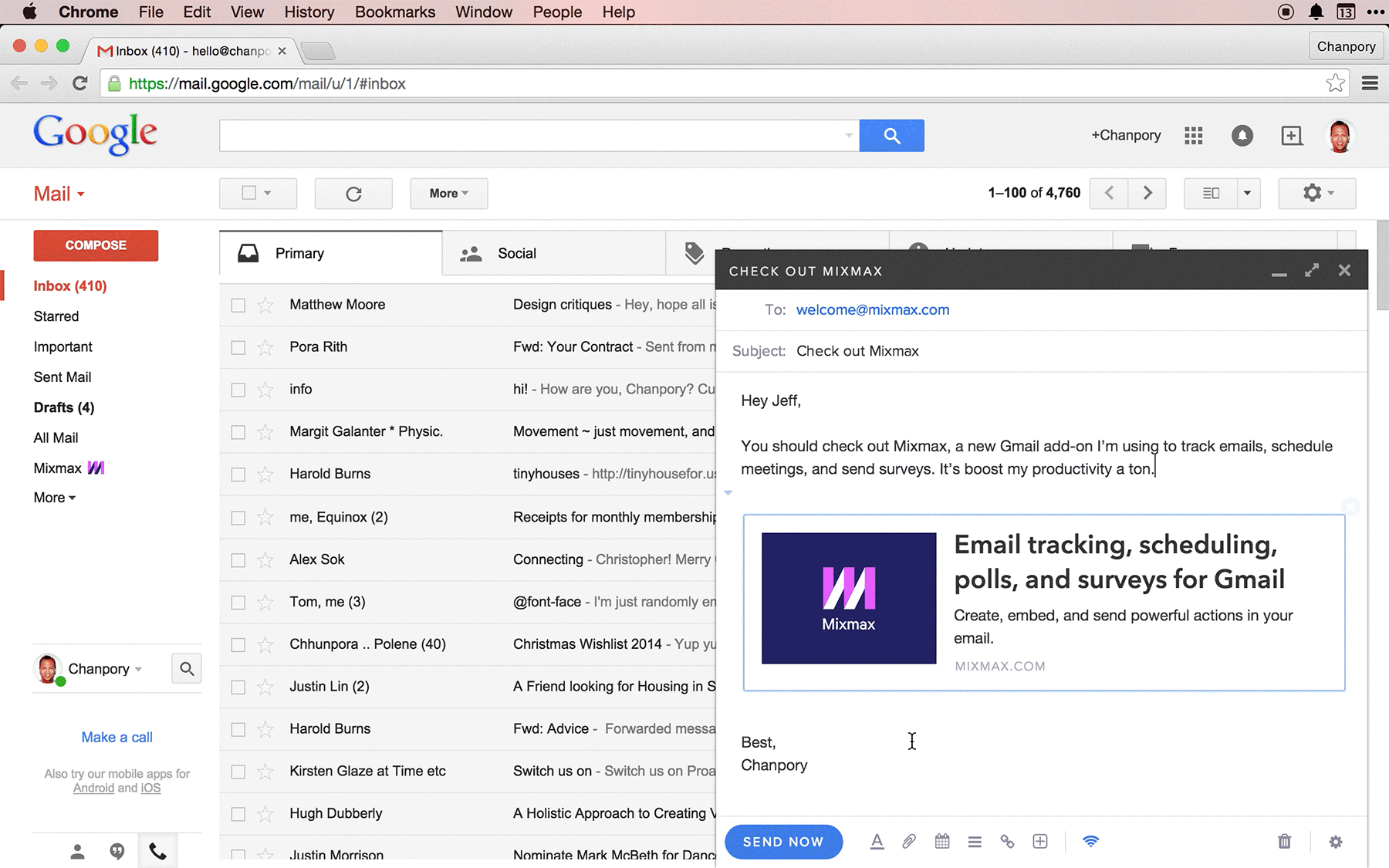 Install for free to try it out right now. Email Tracking is another example of how Mixmax makes email more powerful for professionals. If you have thoughts on how we can boost your productivity or supercharge your email, we'd love to hear from you. Reach out to us at hello@mixmax.com and follow us @Mixmax.